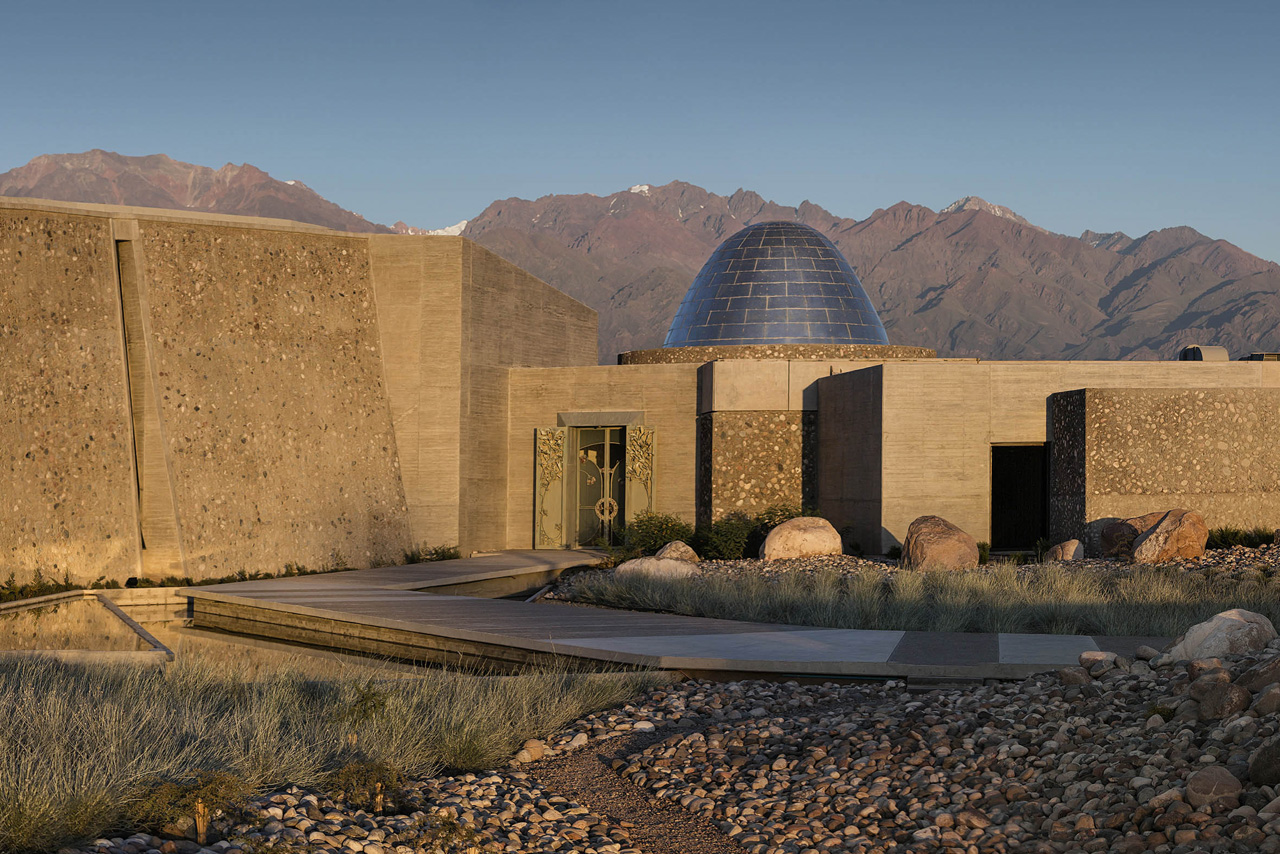 Zuccardi in Uco Valley was chosen as "The best winery in the world"
There is no doubt that Mendoza is the wine capital par excellence: For the third consecutive time, Zuccardi's winery, Piedra Infinita, won the hearts of the jury of 600 international experts and became number 1 in the ranking of The World´s Best Vineyards, maintaining its respective spot from the previous years.
"From the architecture to the wines, every little detail has been carefully thought out by Zuccardi Family", were the first words of the jury to introduce this Vineyard as the winner. Furthermore, they said: "The landscape is as breathtaking as the high-altitude wines and you can't leave without trying the food at Piedra Infinita Restaurant, where you can enjoy a fine four-course lunch with exquisite local products".
Although Piedra infinita was praised nonstop, it was not the only Argentine winery to enter the ranking. Out of the 100 wineries highlighted in the ranking, eight belong to Argentina. Among the first 50, Catena Zapata stands out in the 7th position, Trapiche Winery in the 8th, and El Enemigo Wines in the 24th. All belonging to different areas of Mendoza positionating it as the definitely wine country of Argentina and a must visit to include into your bucket list.
From Faus DMC Argentina we were thrilled to hear about this distinguished recognition. This sort of acknowledgment not only helps the Zuccardi Family wines to continue gaining reputation and growth all throughout the globe but also helps all Argentine wineries, demonstrating that the wine experience in our country is unmatched and special, with a supreme quality where improvement is the main recipe.