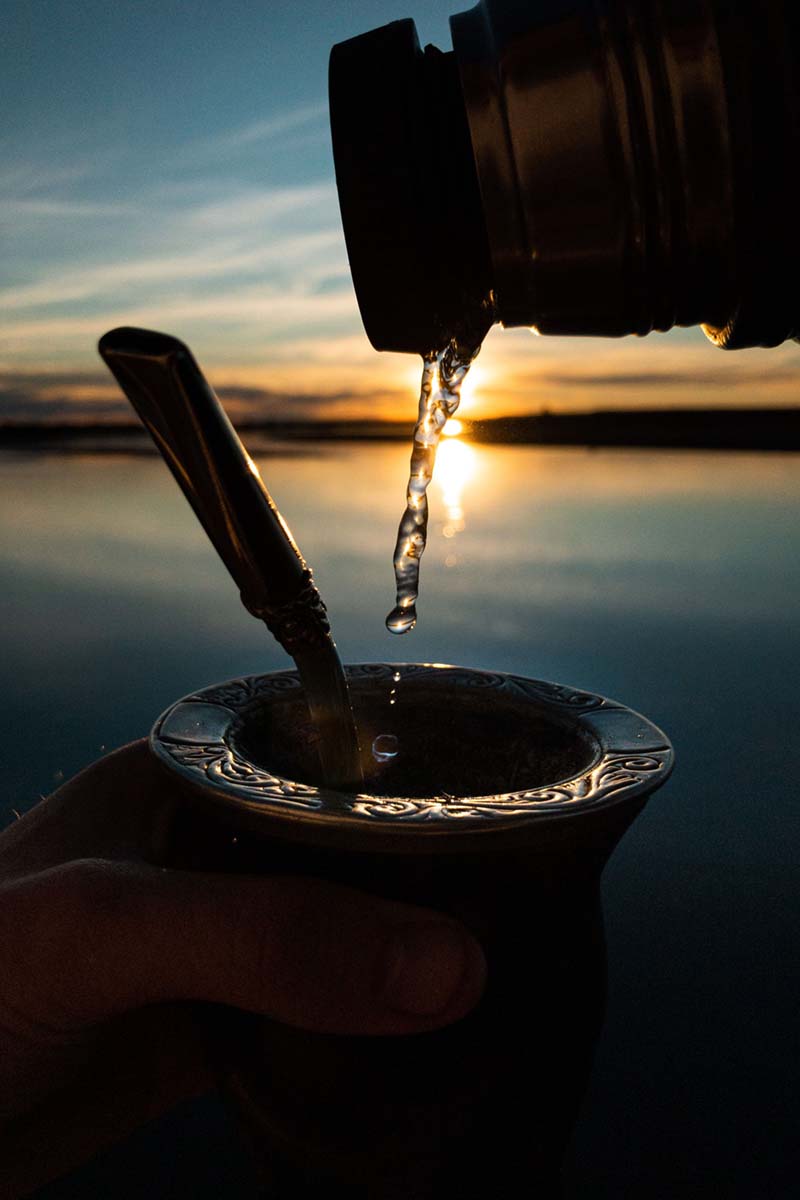 The Mate
Declared as Cultural Heritage of Mercosur and in process to be declared World Heritage by UNESCO, the yerba mate is the traditional Argentine tea that can be found mostly in the area of the Falls. The fact that there is a yerba mate route across several provinces maybe makes you wonder how important a tea can be that even its route is about to be declared World heritage. And the truth is that yerba mate has always accompanied the life of Argentines.
You will see it in all family and friends' meetings. You will see it at any time of the day: for breakfast, before a meal, after a meal, and even sometimes replacing a meal! You will see it everywhere: in a park between two strangers getting to know each other, in any small or big house, sometimes at work if it allows it. Drinking Mate tea is always the perfect excuse to get together and share it while starting the typical gossiping between friends or the never-missing psychological therapy with a brother or sister. If you are also thinking about its preparation then the answer is Yes: Prepare mate tea is like a ritual that invites us to relax, to laugh, to vent or to enjoy a moment alone perhaps.
And if you have ever heard about the popular "gauchos" (those skillful horsemen), then we should tell you that they were among the first to consume mate as we know it today. Imagine how old this tradition must be that manages to unite so different poles of the same population as a city dweller and a rural gentleman. Something of that relevance in the great daily life of the Argentines and with so much cultural background makes it worthy of that title. And it is with this title that we also encourage you to try it and be part of this beautiful custom. You may be surprised and end up making it yours, who knows!