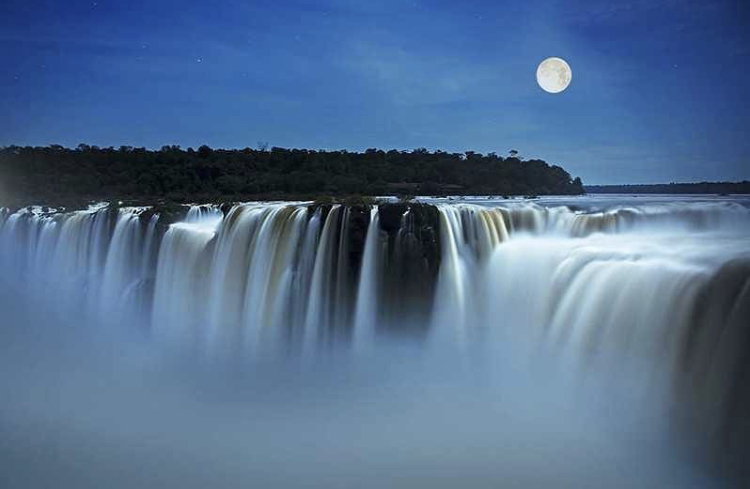 Full moon walking tour Iguazu Falls, Argentina
Iguazu is well known for its marvelous waterfalls surrounded by stunning green scenery. People from all over the world travel to visit them and immerse themselves in the breathtaking nature the province of Misiones has to offer, in the northeast of Argentina. For those who want to experience them in an unusual way, Iguazu provides a unique way to experience the famous falls during a full moon. The full moon walking tour is a once-in-a-lifetime experience that can only be done 5 nights a month. 
The tour begins by crossing the jungle from Central Station, aboard the  Ecological Jungle Train to the Devil´s Throat Station. There you start a walk along a footbridge over the Upper Iguazú River. Illuminated only by moonlight. Arriving at the balcony of the majestic Devil´s throat, experience the falls in a new silvered light. The tour includes a professional guide and its duration is of two hours and a half from which you can choose three different time shifts.
"The silence of the night brings the murmur of the jungle and the roar of the Devil's Throat to your ears" 
Faus DMC invites you to not miss this great opportunity of getting to know the Iguazu waterfalls like never before!